serio-HIMP LED
Housing
Aluminium profile, naturally anodised. Face ends sheet steel, painted white aluminium. Also available in textured paint traffic white (similar to RAL 9016) or deep black (similar to RAL 9005).
Lighting technology
Direct/indirect distribution, DALI Variant separately dimmable.
Direct distribution via microprismatic panel with conical glare elimination. Indirect distribution via white-opal, satin-finished acrylic diffusor. For VDU workstations 65°<3000cd/m², UGR < 19 according to DIN EN 12464-1.
Rated life time = L80 B10 50.000h.
Light colour: 4000K. Optional: 3000K. Other light colours on request.
Suspension
Single wire suspension with quick-adjust coupling, free height adjustment between 150 and 2000mm.
Read more
Miscellaneous
Translucent connection cable pre-mounted.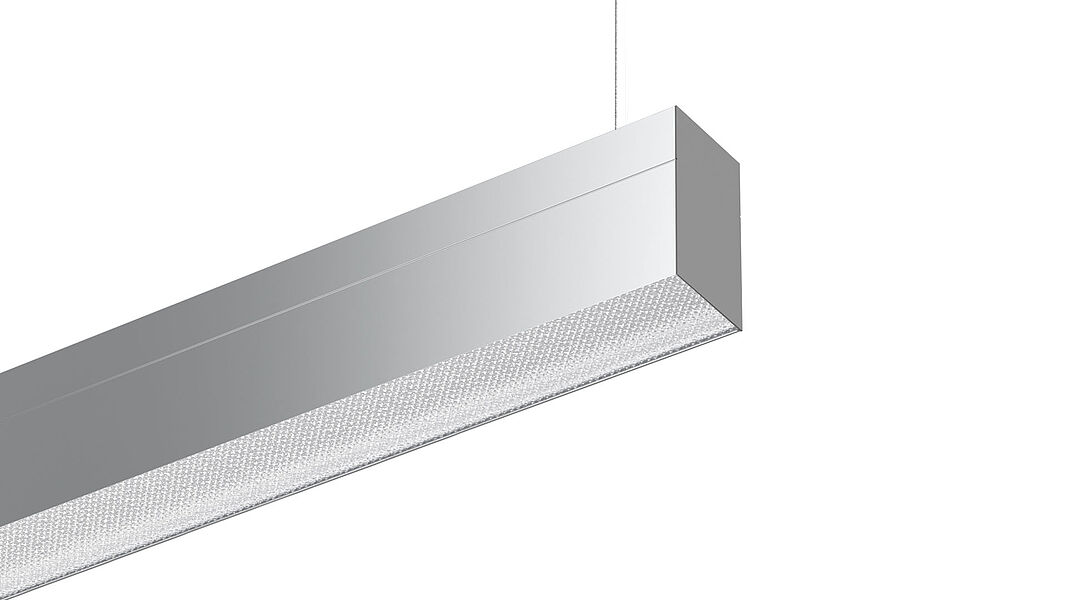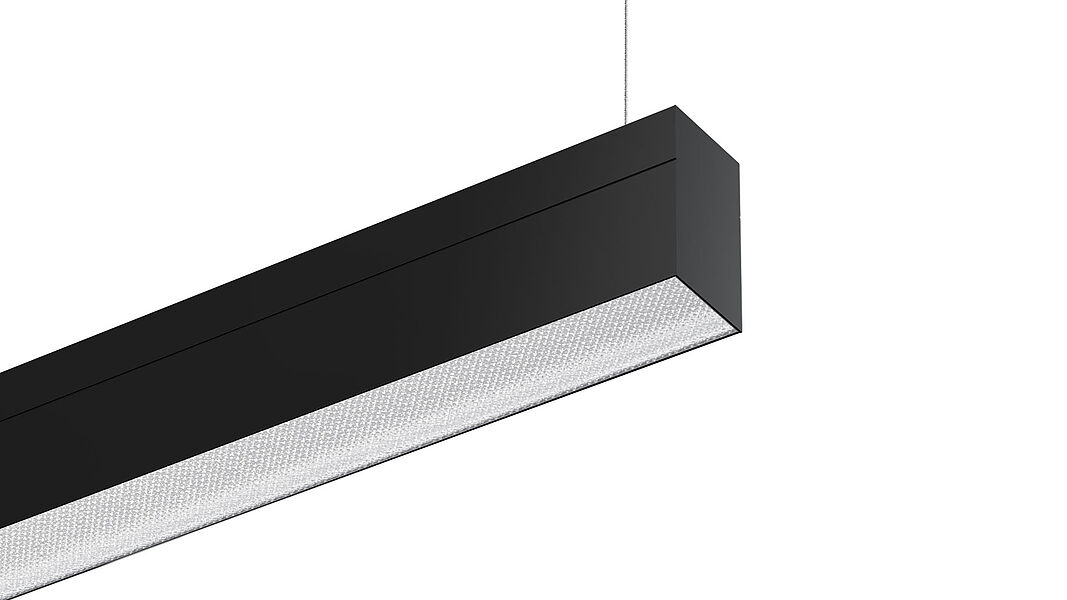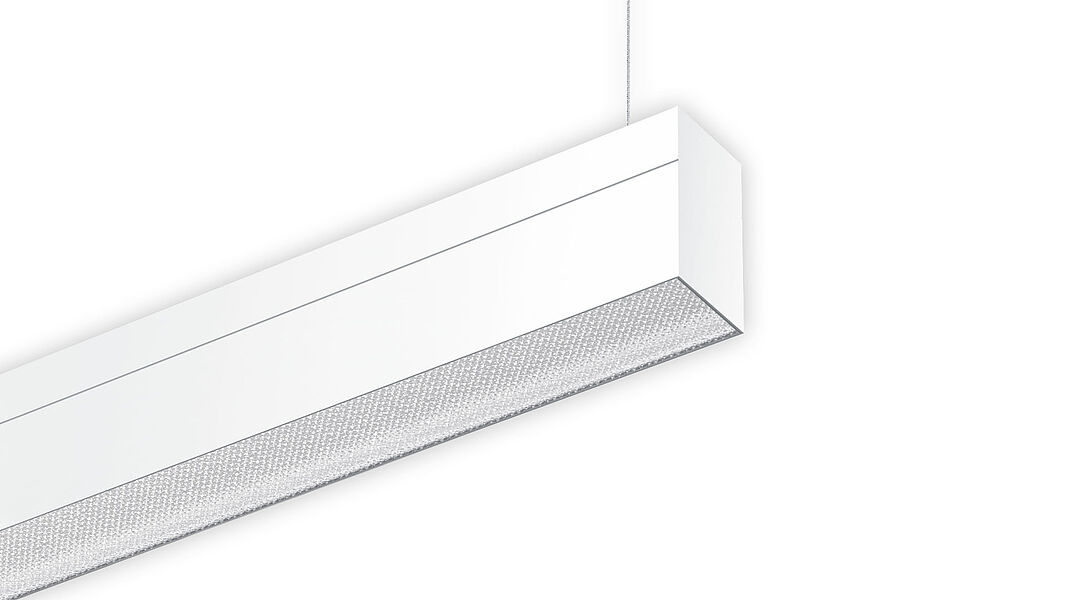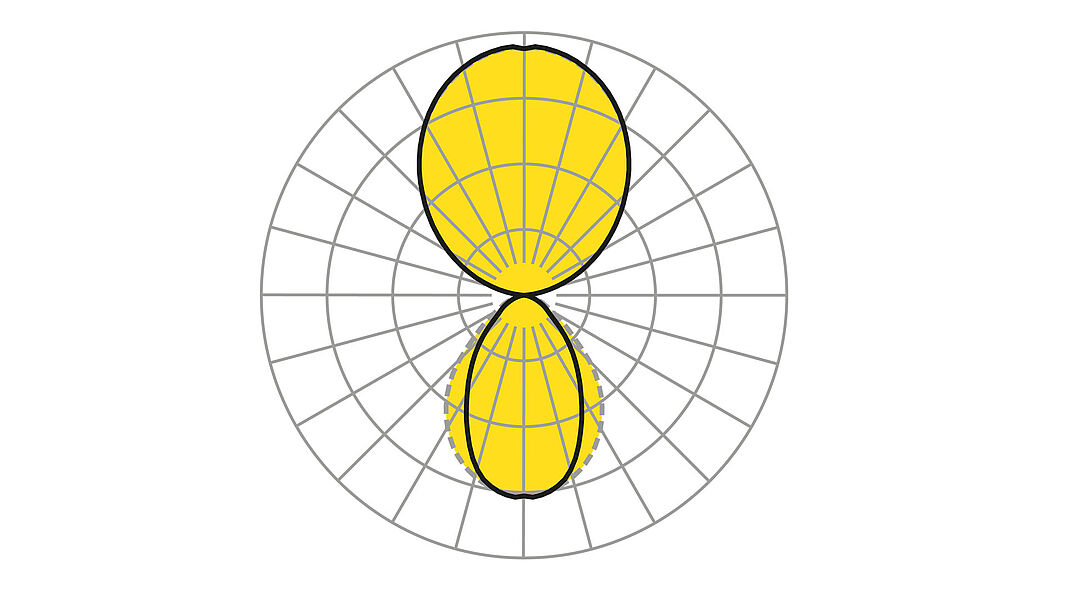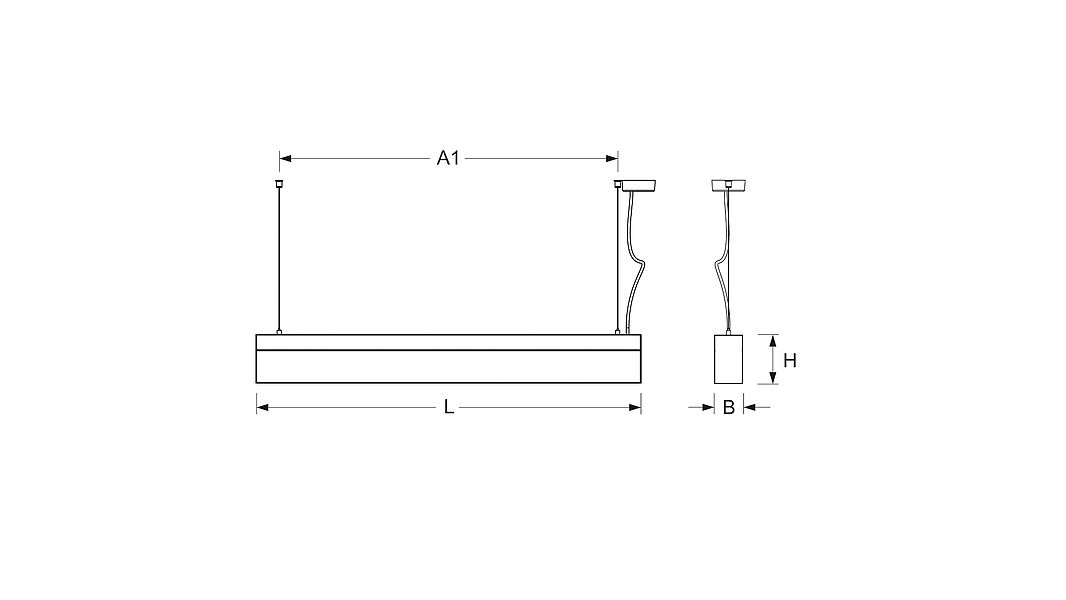 Type
Colour
Psys
Dimensions (LxWxH)
Item number
serio-HIMP/1100
serio-HIMP/1100 LED 3300 840 DALI
ana
30
1127x61x106
5434146650

5434146650

Download

serio-HIMP/1100 LED 3300 840 ED
ana
30
1127x61x106
5434144150

5434144150

Download

serio-HIMP/1400
serio-HIMP/1400 LED 4200 840 DALI
ana
37
1407x61x106
5435146650

5435146650

Download

serio-HIMP/1400 LED 4200 840 ED
ana
37
1407x61x106
5435144150

5435144150

Download

serio-HIMP/2200
serio-HIMP/2200 LED 6600 840 DALI
ana
59
2247x61x106
5438146650

5438146650

Download

serio-HIMP/2200 LED 6600 840 ED
ana
59
2247x61x106
5438144150

5438144150

Download

serio-HIMP/2800
serio-HIMP/2800 LED 8400 840 DALI
ana
74
2807x61x106
5430146650

5430146650

Download

serio-HIMP/2800 LED 8400 840 ED
ana
74
2807x61x106
5430144150

5430144150

Download