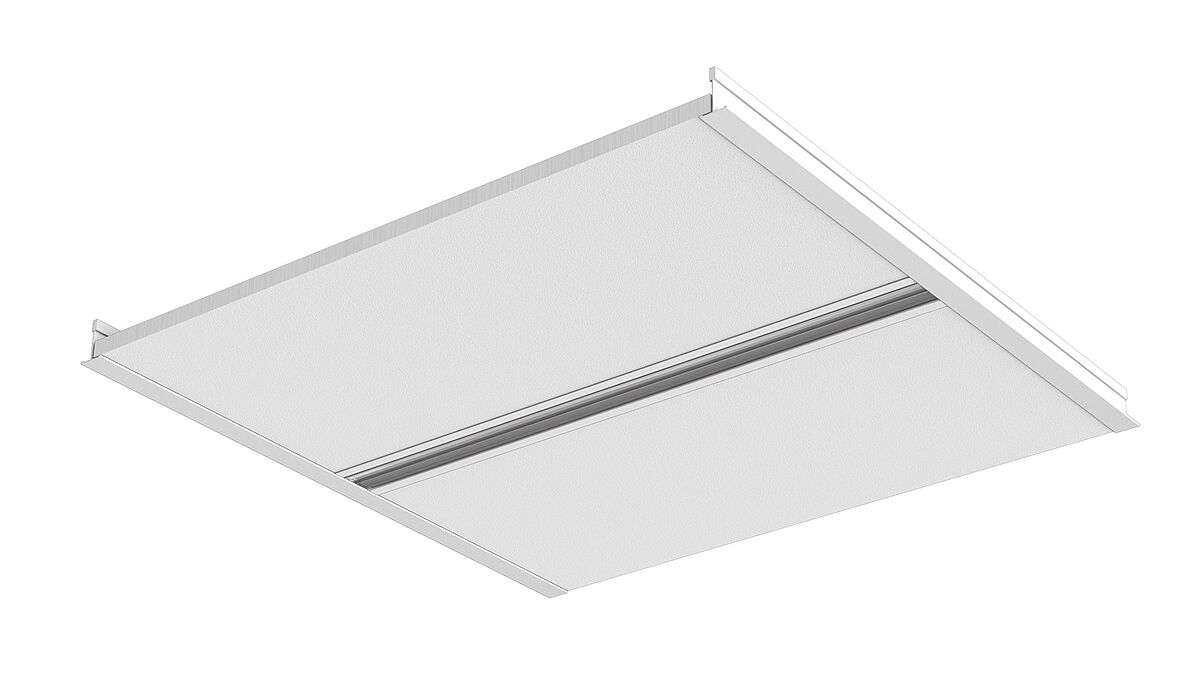 micro-ET
The micro LED wall washer's amazing light technology is perfect for the illumination of vertical areas such as display windows, book shelves or blackboards. Available as recessed, surface-mounted or pendant luminaire. Arrangeable as optically continuous light-lines via easy removable end-caps. The PMMA Fresnel lens technology is particularly suited to the creation of homogenous, vertical illuminance levels.

micro-EFAT LED
Housing
Sheet steel, powder-coated traffic white (similar to RAL 9016) for ceilings with visible T-rails 24mm width. LED unit made from extruded aluminium profile, natural anodised.
Lighting technology LED
Direct asymmetrical distribution.
Light distribution via Fresnel-lens made from acrylic.
Rated life time = L80 B10 50.000h.
Light colour: 4000K. Optional: 3000K. Other light colours on request.
Miscellaneous
External supply unit wired ready for operation with luminaire. Electrical connection via three-pole or for dimmable luminaires, five-pole feed-in and connection terminal with plug-in technology, with integrated protective earth connection and unlocking button, suitable for rigid and flexible cables up to 2,5mm².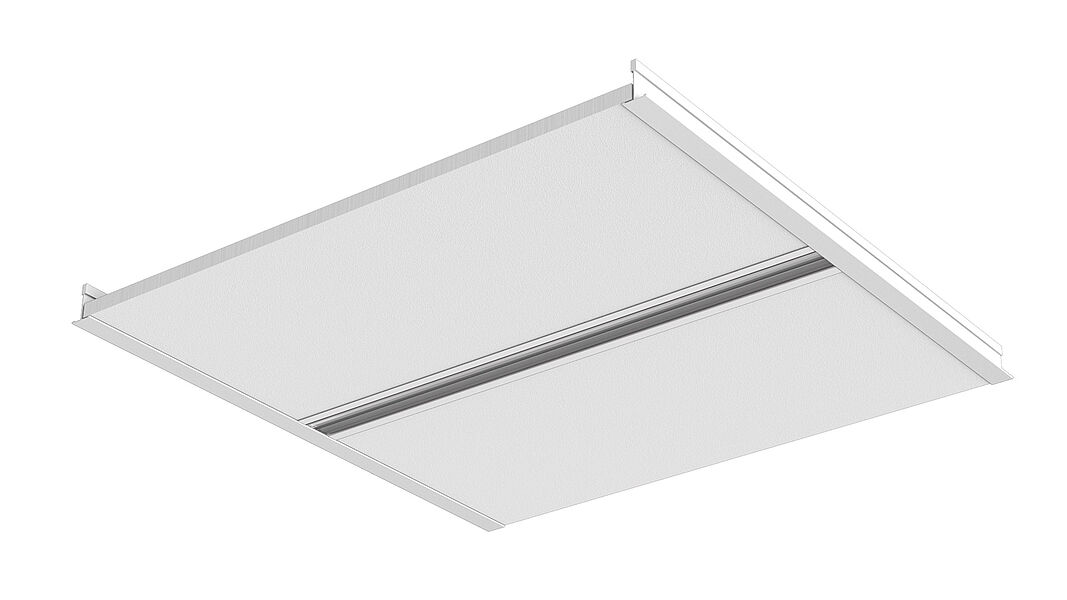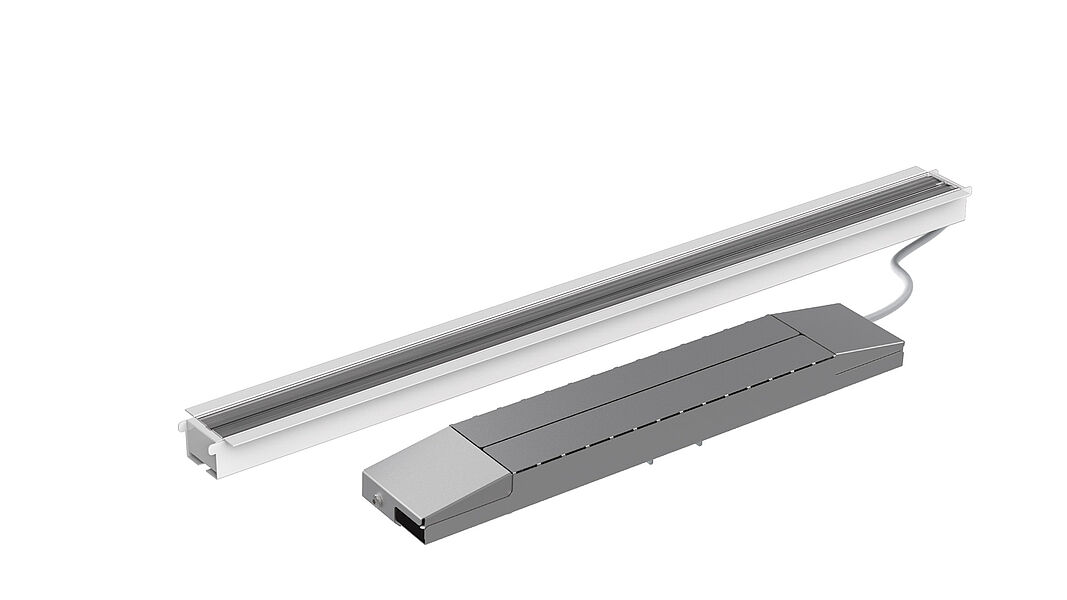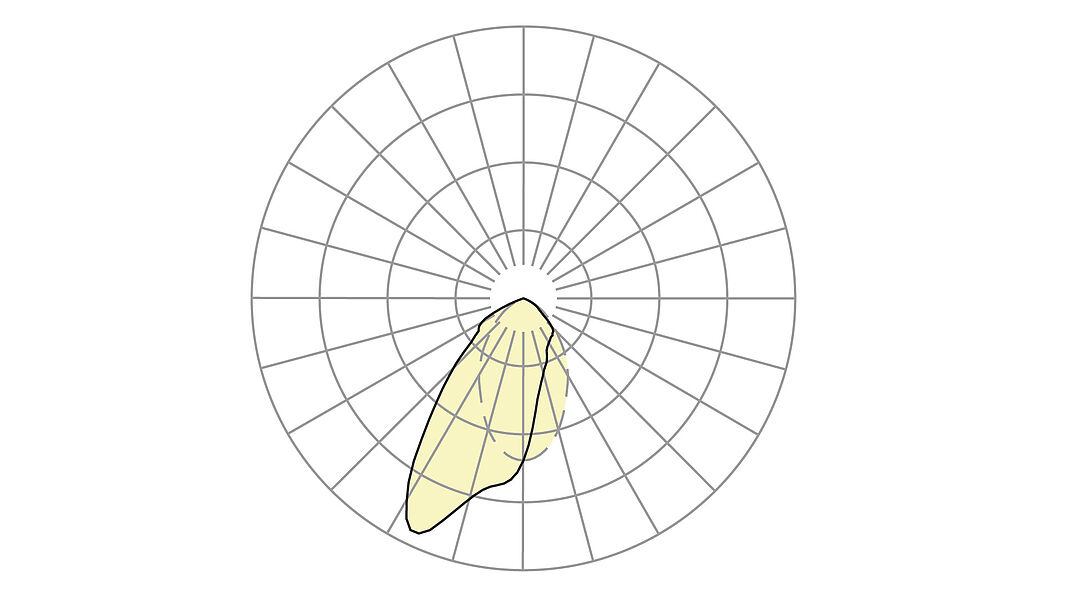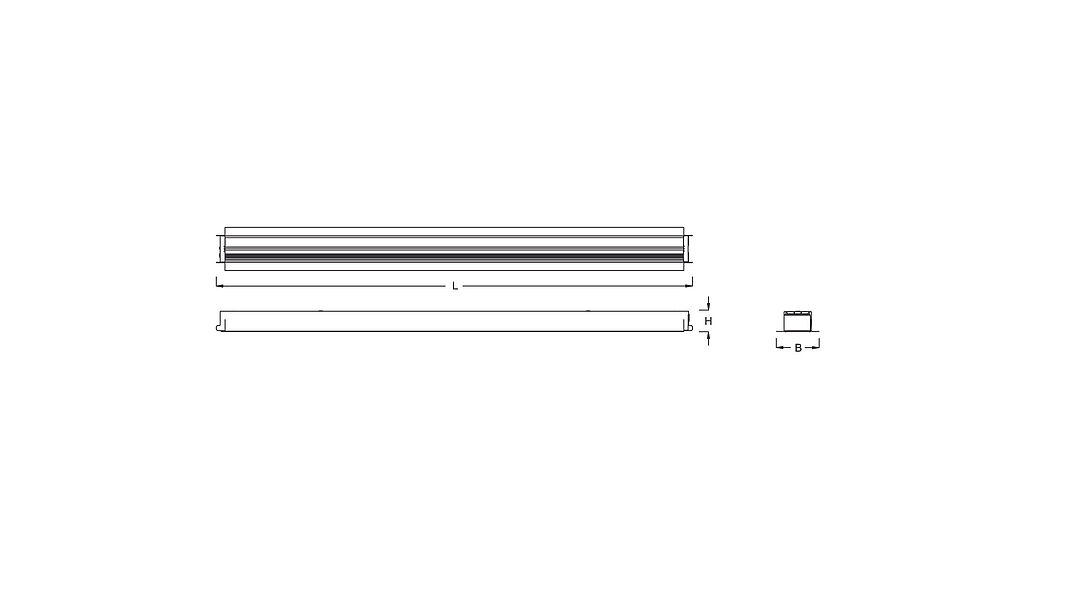 Type
Colour
Psys
Dimensions (LxWxH)
Item number
Downloads
for ceilings with visible T-rails 625x625
micro-EFAT LED 1900 840 ET vw
tw
18
623x57x27
7322144190

7322144190

Download

micro-EFAT LED 1900 840 DALI vw
tw
18
623x57x27
7322146690

7322146690

Download

for ceilings with visible T-rails 600x600
micro-EFAT/6 LED 1900 840 ET vw
tw
18
598x57x27
7332144190

7332144190

Download

micro-EFAT/6 LED 1900 840 DALI vw
tw
18
598x57x27
7332146690

7332146690

Download