Light for office and communication
The klir is an office light with a new design approach, bringing efficiency and perfect lighting technology into harmony with a floating design. The combination of exceptional materials in connection with the minimal housing dimensions of just 43 | 40 mm makes it a real highlight at the workplace.
Unique & extraordinary | Aluminum enclosed by acrylic glass
Canopies are available for surface mounting and recessed mounting. The four different installation variants have been adapted to the common ceiling systems. But they all have one thing in common: they all do not require an additional connection cable.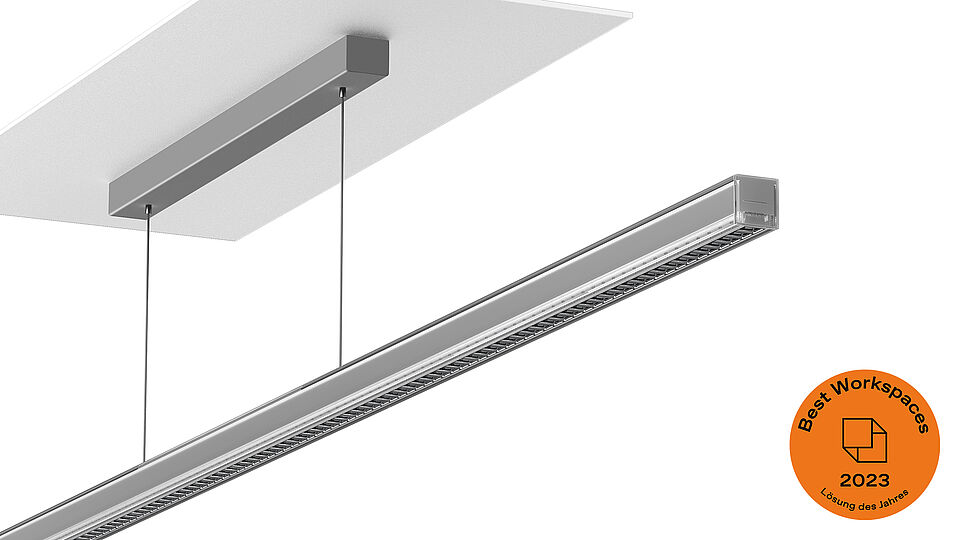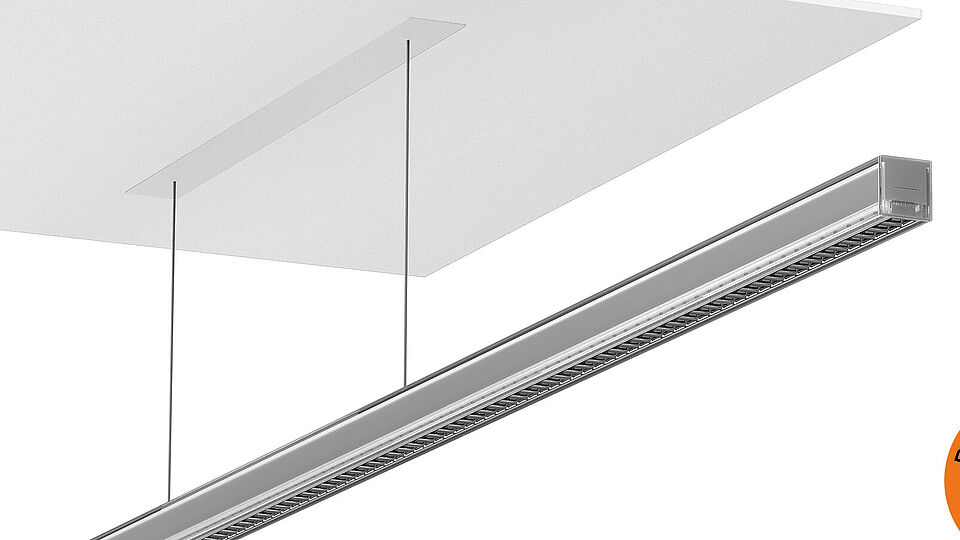 In addition to the four system lengths 1100 | 1700 | 2200 and 2800 mm, a zero connector and a 560 mm long dummy element enable light line assembly.
Functionally expandable with modern controls, it becomes particularly smart.
Klir print documents are available for download here.