Compact, strong in design and versatile
Homogeneous variety and aesthetics are the two biggest advantages of this new and extremely compact recessed luminaire: beo combines modern design with advanced lighting technology and at the same time offers flexible configuration options for every area of application and for a uniform object design throughout.
The lighting effect is adapted according to the area of application and the current requirements: While wide-beam micro-cell louvers provide homogeneous, wide-area ambient lighting, for example in administration, retail and educational facilities, micro-cell louvers with linear-asymmetric (oval) emitting components can illuminate a hallway, table or counter effectively and with increased efficiency. Low/wide beam versions (UGR value <19 and <3,000 cd/m²) are suitable for VDU workstations and high rooms.
COLOURS
In addition to the classic RAL housing colors black, white and silver, 64 further RAL colors are available for the beo family. The housing and cell louvre of the respective size can also be combined with each other in different colors. This opens up almost unlimited design possibilities for architects and lighting designers to realize creative lighting solutions.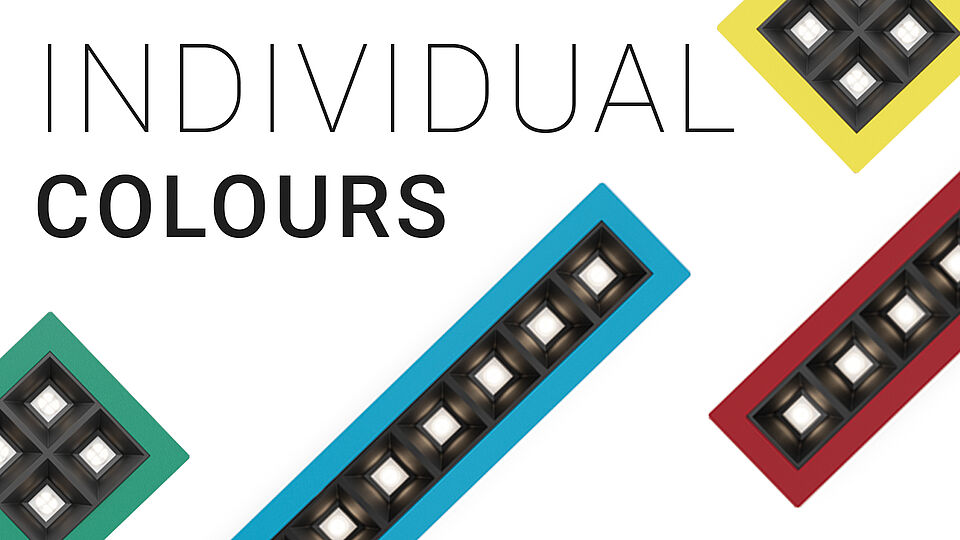 beo print documents are available for download here.